"I don't mind you using me since I am yours. I just hope you're mine."


Minho knew it was wrong when he accepted that request, but he did anyway. He needs money. He needs to have everything he wants. He just wasn't expecting him to be 'that everything'.
It was late when he realized that he wasn't pretending anymore. That his heart wasn't beating fast because he had been training with Korea's national team every week, four hours a day. That his mind wasn't worrying but longing for that familiar face to come up to him, wrap an arm around him and tell him sweet-nothings that are actually nothing to begin with. That his smiles weren't meant solely for his step brothers and sisters from the foundation anymore. That their touches for him felt more like thunder striking him than disgust creeping in like the first few weeks he was on this game of pretend. That his emotions are kicking in his guts in a sort of wake up call for him to stop his make believe love affair. That his rational thoughts of doing favors are only win-win; his benefactor giving him all he wants while he gets to act his way out of an engagement he wasn't ready yet. Only to end with his actual thoughts in win-lose; his benefactor gets his freedom while he, on the other hand, tries to ponder more of his already sure feelings for him as he denies it in tears.
It was a mix feeling of happiness and sorrow, the drastic feeling dominating every time the act ends and it felt far worse than loosing a game of ball. He was starting to hate it. The lack of its reality was the source of it all.
He wants them to be true. That his savior, by the name of Lee Jinki, who hired him one day where Minho needed all the help he could get just to save the only place he called home, the orphanage, be his at some point. He knew it was selfish to ask for more than material things he has already been showered with, but he was human. Greed is part of being human. Man tends to get more than what they already have.
One night was all that it took for Minho to be that man, a silver vodka in his hands and a soaring courage on its wake. He was ready to say what he wanted. It was now or never. But within a few hours of building up his audacity a call interrupted every hopes he collected and destroyed it in one go.
"Jinki? It's mom, I cancelled the wedding already last week. Why haven't you returned home yet? Is it that Minho? I knew from Key about you hiring him and all. Please come back…"
"Mr.Lee, you aren't answering your phone. We finished the transactions already and you can leave the country quietly. Do return our call though, we await your assistance."
The courage died and he dropped his source of strength and found himself weeping again, hands shaking like they're on a seizure, not knowing what else to do. "Why?"


∞˘∞•∞˘∞
LONG A.Ns: Since I haven't been updating on my fanfics and my drawing's just a repost, I'll post this "hold-up" Chaptered fanfic.I created before
for casualties LOL. this is already done, but I'll do a prolong post for this so people won't hate me for 'neglecting' my own Community.
Apologies really. I'm really really BUSY! and tomorrow I'll be freaking auditioning to our school's dance club. D8 I'm thinking whether to use Lucifer or Digital Bounce. Not that I do great on both. <.< plus I'll do it in solo so I'm praying to God that I won't fret and shame myself in front of the pannels. OH GOD REALLY XD
Wish me luck guys!!!!!!!!! o 3 o I'll love you forever! *KISSES YOU* <---eww LOL~~ <3 anyway :D be updating next week for this.
-I'm really exhausted-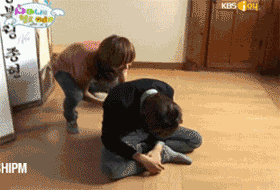 -but I hope and pray 8D really-


unbeta-edited so spare me: I STILL EAT SILENT READERS //shot